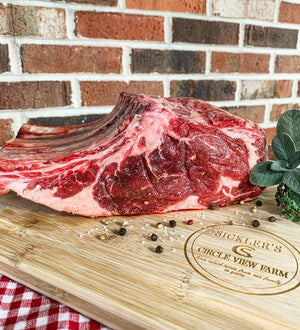 The Inner Circle Farm Subscription Club!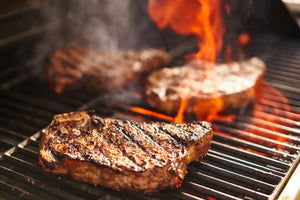 Manage Your Subscription
Current Inner Circle Subscribers
Please stay tuned for us to open memberships to the public again.

If you would like to receive updates please sign up for our newsletter on our website www.ShopSicklersCircleView.com.

Meanwhile, you can shop our meat "by-the-cut" at www.ShopSicklersCircleView.com

Thank you for your support!
Click Here To Manage Your Account
Subscription Club
Have a box of our beef, pork, and more created just for you for pick up at our farm store!
Here is how it works:
Step 1:
Pick Your Box
When you join The Inner Circle, Sickler's Circle View Farm's meat subscription program, you get to pick the box that best suits you and your family's needs. All of our cuts of meat that we offer are possibilities for your box. So be sure to let us know your likes and dislikes!
Step 2:
Customize Your Add Ons
Flexibility is key! Our ever changing list of locally curated add ons will give you the variety you are looking for. Need a few extra steaks or burgers? Add them on to your box too! Update your add ons every month to allow even more customization of your box. There is no extra charge unless we cannot fit your add ons into your regular subscription box (for boxes being shipped).
Step 3:
Choose How Often
You get to decide how often we create a box for you. Choose from every month, skip a month, or pause/cancel at any time. There are no obligations, although we do ask that you stay in the club for at least 4 box pick ups.
The Perks
-Subscribe and Save! Inner Circle subscribers will consistently be offered our meats at a discounted price.
-First Priority on Inventory: Subscribers will receive first dibs on our fresh inventory each month!
-Skip Uncertainty of the Grocery Store: Always know that your farmers are raising meats just for you and we will keep your freezer full.
-Customized To Your Household: We want to know your likes and dislikes and how you cook! We will curate your box with your preferences in mind and will do our best to get you what you prefer.